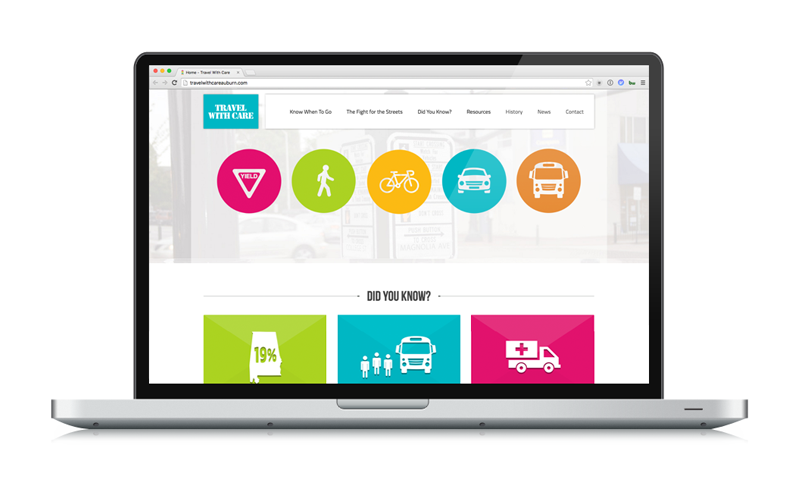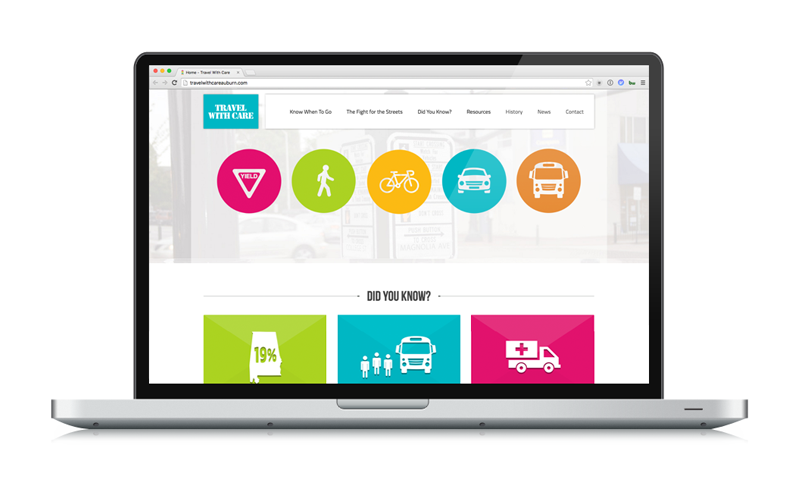 The City of Auburn and Auburn University have launched a new website for their annual transportation safety campaign, Travel With Care.
The new website, www.travelwithcareauburn.com, will help to further explain traffic laws and educate Auburn citizens and Auburn University students about frequent transportation mistakes and unsafe habits.
"People become repetitive in their actions as they follow the crowd and rush to and from their destinations," said Brandy Ezelle, City of Auburn Traffic Engineer. "The Travel With Care campaign researches common human errors that lead to accidents, then tries to educate the public on the correct way to handle the situation."
The website focuses on four modes of transportation: driving, walking, bicycling, and riding a transit. Complete with facts, statistics, safety tips and real-life traffic situations, the new Travel With Care website aims to help each kind of traveler learn their own unique rules of the road.
The theme of this year's campaign is "Know When To Go" and addresses problems that arise within yielding situations. Whether due to a lack of understanding or clear disregard, failure to yield is the number one cause of accidents and crashes in the state of Alabama.
Ezelle encourages everyone to, "Think about how the choices you make can impact not just you, but how it can impact others, so we can all arrive home safe."