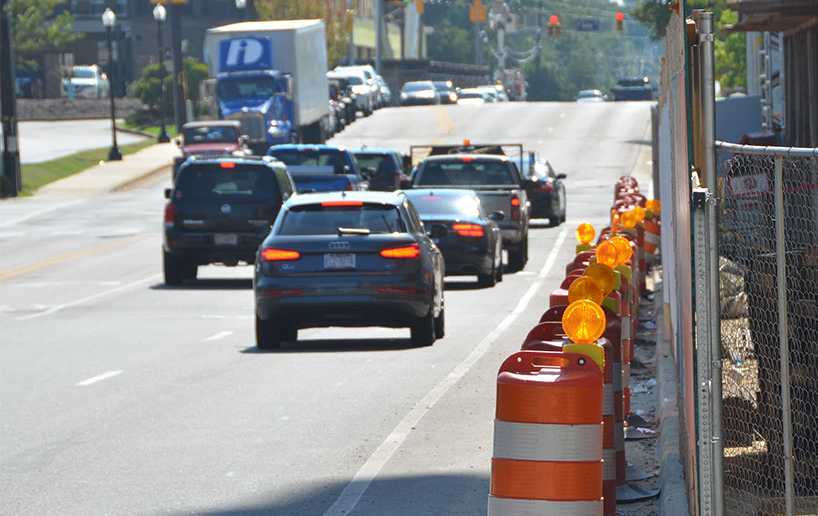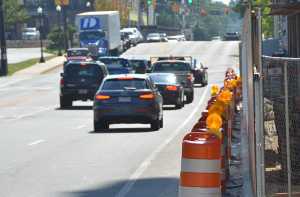 There's a lot of construction throughout Auburn and Auburn University these days, impacting travel and traffic. From private sector projects to City road improvements, it's not hard to find a construction area in Auburn. Motorists and pedestrians must use extra caution to keep themselves and construction workers safe. Here are some tips for how to navigate construction zones:
• Maintain the posted speed limit
• Obey road crew flaggers
• Concentrate on the road, NOT the construction
• Minimize distractions (No radio, phone, food, etc.)
• Expect the unexpected (You never know when materials might enter the roadway)
• Be prepared to stop
• Be calm, cool and collected. Remember people are operating heavy machinery and are standing close to the road (Frustration and road rage can lead to accidents)
• Do your research and find alternate paths to your destination
Auburn University and the City of Auburn have created construction zone-related pages on their websites to help students and residents stay up to date on work area locations, details of work, times of service and estimated dates of completion. Construction related traffic information is frequently posted on the main page and news pages of auburnalabama.org. Keep your eye out for the following construction areas across the city:
• New Downtown Parking Deck (site of former Baptist Student Center)
• Delta Airlines Aviation Education Building – October 2018
• Leach Science Center Addition – December 2018
• Resurfacing of various streets throughout Auburn – Winter 2018
• Harbert Graduate Business Building – April 2019
• Brown-Kopel Engineering Student Achievement Center – May 2019
• Jay and Susie Gogue Performing Arts Center – August 2019
• Wright Street Drainage Improvements
• The Balcony and 222 Lofts apartment buildings
• 191 North College apartment buildings
• The Standard apartment buildings
Plan ahead and give yourself plenty of time to get to your location. For more #FocusForward tips, info and ways to #TravelWithCareAuburn check us out on Facebook, Instagram and Twitter!