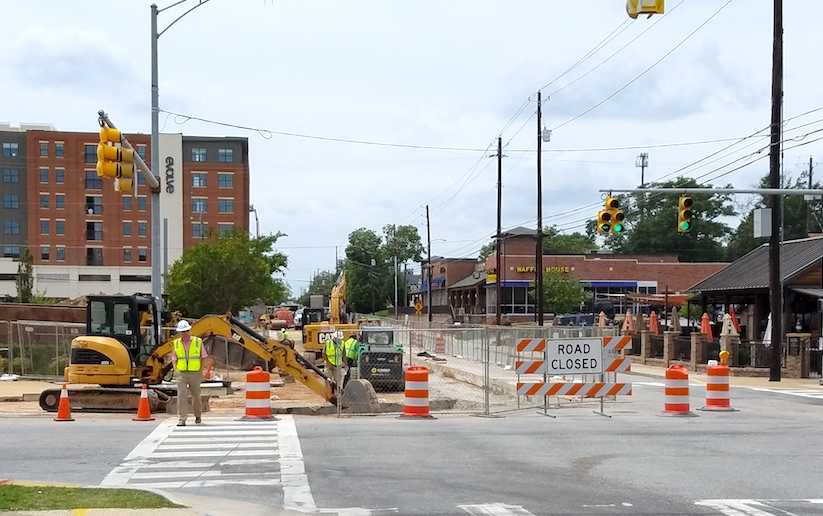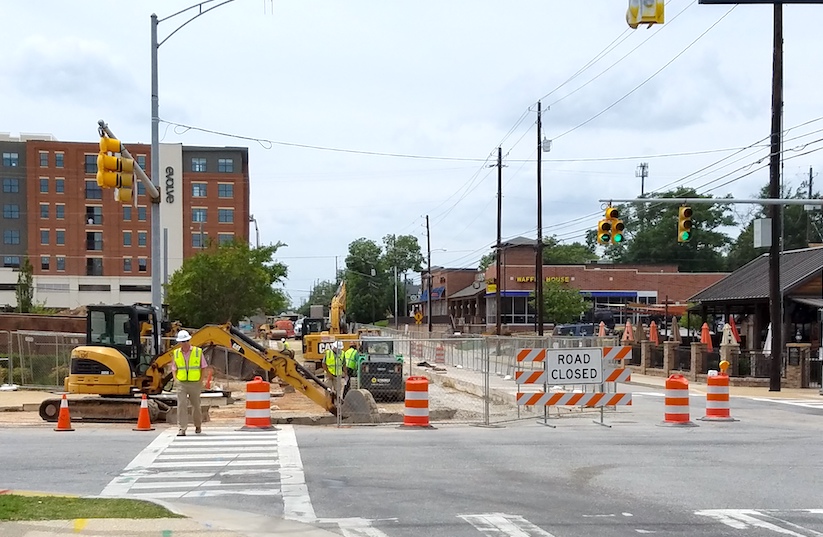 As part of their development agreement, contractors for the 191 College student housing development are required to provide infrastructure improvements surrounding the development. Improvements to water and sewer infrastructure will require work along Wright Street, West Glenn Avenue and North College Street.
To accommodate this work, West Glenn Avenue between Toomer Street and College Street is now closed to eastbound through-traffic. Local traffic will still be able to access affected businesses including Auburn Realty, Island Wing Co., Tropical Smoothie Cafe, u&i Boutique, Eddies Calzones, Rock n Roll Sushi and adjacent businesses. Eastbound through-traffic will be detoured via Toomer Street to Magnolia Avenue.
West Glenn Avenue will remain open to westbound traffic. Waffle House customers will be able to access that restaurant by traveling westbound on Glenn Avenue from College Street.
Construction is anticipated to last through July, with all lanes of West Glenn Avenue re-opening before the fall semester begins.