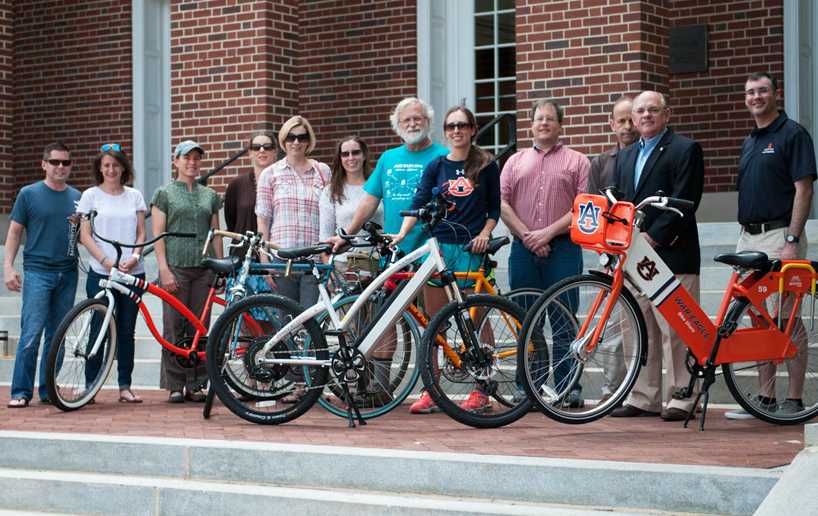 Downtown Auburn Receives Bicycle-Friendly Additions
Uncategorized
Bike Month 2016 brought new bicycle-friendly amenities to downtown Auburn. 35 new bike racks are in place, replacing the bike racks that were downtown prior to the Corner Construction last year.
The new bike racks not only help cyclists securely park their bikes for shopping and dining downtown, but they also serve as a way to return War Eagle Bike Share bicycles. You can learn more about the app-based War Eagle Bike Share program at www.gotchabike.com/auburn-university/.
Cyclists also may use the new public repair stand located downtown near Five Guys. The repair stand has an air pump, Allen wrenches, box end wrenches, screwdrivers, tire levers and more. The repair station is free to the public to use.
Finally, the City added a 10th bicycle to the ongoing free Bike Loner Program. This new bicycle is special because it has a battery-powered electric motor to assist riders on challenging climbs or long commutes. Very few communities have pedal-assist bicycles available in their bike share programs.
Image Courtesy City of Auburn and Auburn Bicycle Committee