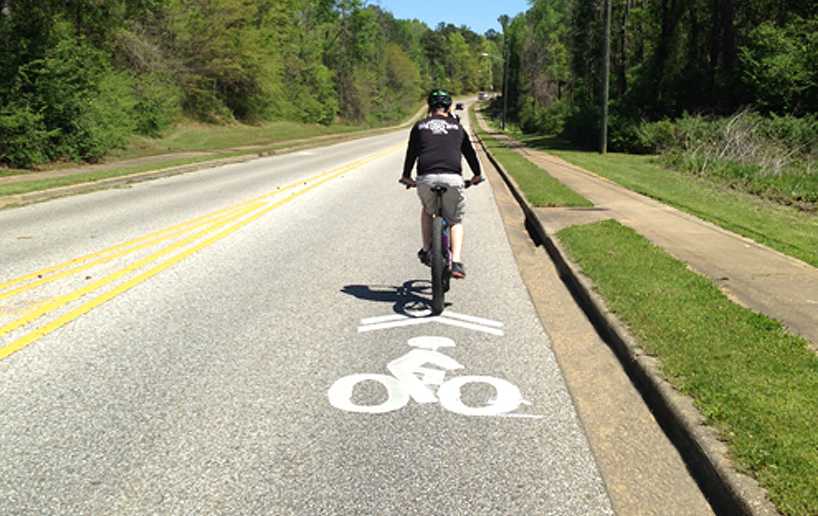 Just in time for May's National Bike Month, Auburn's first "sharrow" lines were striped and open for business.
Sharrows refer to arrow-like marking on the roadway that mark shared lanes as a bicycle route. The shared lane marking is intended to inform cyclists and motorists that a travel lane is shared by both modes of traffic and to help cyclists see where in the lane to ride. The goal of sharrows is to create a safer shared travel lane for both drivers and cyclists where dedicated bike lanes are not available.
Sharrows were first used in Denver, Colo., in the mid-1990s and have since been adopted by cities such as San Francisco, Portland, Chicago and Paris. A study commissioned in California found that shared lane markings provided a statistically significant benefit to cyclists by encouraging them to move left and center, creating less danger of being forced toward the curb by traffic. The entire state of California has since adopted the sharrow model.
Auburn's first sharrows can be found connecting East University Drive to South College Street via South Donahue Drive and East Longleaf Drive. Additional sharrows are planned for the future where appropriate to further connect Auburn's comprehensive bicycle network, according to the Bicycle Network Plan.
Images Courtesy City of Auburn and SGI