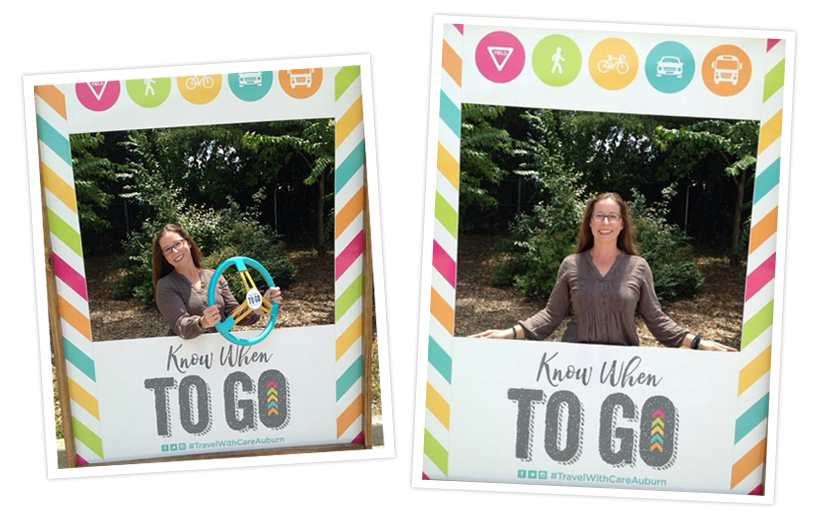 A Message from City of Auburn Traffic Engineer Brandy Ezelle
Uncategorized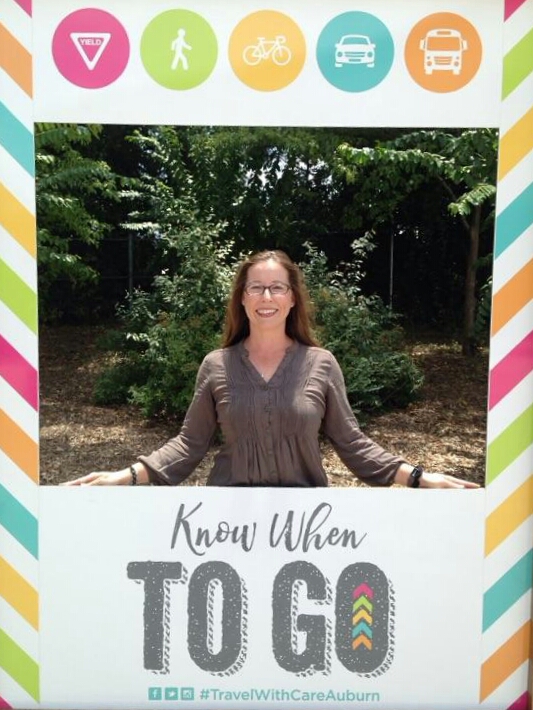 The City of Auburn is a wonderful place to live, work and raise a family – and we want to keep it that way.
One of the reasons Auburn is such a great place to call home is all the options we have. There are so many things to do and see in Auburn, and traveling to and from those things is relatively easy. We don't have to contend with the traffic jams of larger cities like Atlanta and Birmingham.
Better yet, with the comparably small size of Auburn, we don't always have to drive to our destinations. Auburn prides itself on being a very walkable and bikeable community. New sidewalks and bicycle facilities are constructed every year to make it even easier to choose to get outside and enjoy the lovely village on foot or by bike.
These facilities also help make our community safe, one of the attributes residents love most about Auburn. But safety is not just because of the paths we build—it's because of the people.
The people are truly what make Auburn great. Auburn's citizens are friendly and courteous. They often go out of their way to help a neighbor or volunteer their time for so many worthy things.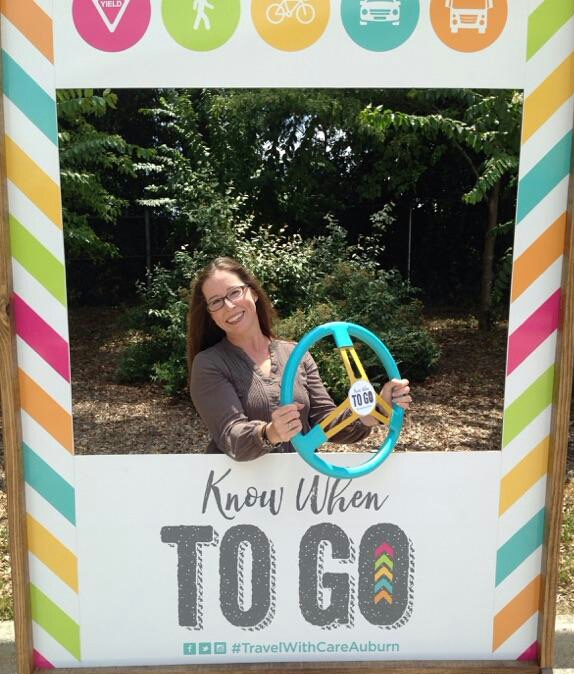 That friendly spirit is at the heart of the City's developing the Travel With Care Transportation Safety Campaign so many years ago. Reminding ourselves that what we as individuals do can deeply impact the lives of our friends, family and yesterday's strangers encourages us to act safely and more courteously as we drive, walk or bicycle to enjoy everything Auburn has to offer.
We already know that Auburn's residents are smart, and they know the rules and laws associated with driving, walking, and bicycling. However, Travel With Care reminds us of those laws and of how we can be better people through our interactions with others.
Simple actions of courtesy such as a driver allowing a pedestrian to cross the street, or a bicyclist moving over to allow a driver to pass, can have a huge effect on our community. We want to encourage everyone to continue being friendly and courteous and to slow down to enjoy all the many things that make Auburn second to none.
Review this year's Travel With Care safety tips to remind yourself of the actions that cause the most accidents. Stay safe while you're traveling and help protect the lives of your friends, family and neighbors.